Focus Brasil, the most prestigious award in the Brazilian community abroad, recognized the Tribalistas 2019 US Tour as the "Best Brazilian Show on Tour". This was certainly a historic and unforgettable tour for everyone involved: the artists, crew, the packed audiences across the US and for us at Brazilian Nites.
A true "super group" with three of the most prolific, creative and popular artists in recent Brazilian music history, Tribalistas took Brazil and the world by storm with their debut release in 2002. Marisa Monte, Arnaldo Antunes and Carlinhos Brown did not tour for that first album, but that did not stop them from selling millions of albums and creating instant classics like "Ja Sei Namorar", "Velha Infancia" and many more. Fast forward to 2017 and they surprise the world with a brand-new studio album and a subsequent sold out tour of Brazil, including stadiums, and then Europe. Bringing this tour to the US was such a top priority for Brazilian Nites that we even traveled to Rio de Janeiro to negotiate the final details with management. Finally, the tour was confirmed in partnership with Live Nation for February 2019. Initially there were 5 shows announced, but demand was so high that we had to add extra nights in Miami and San Francisco.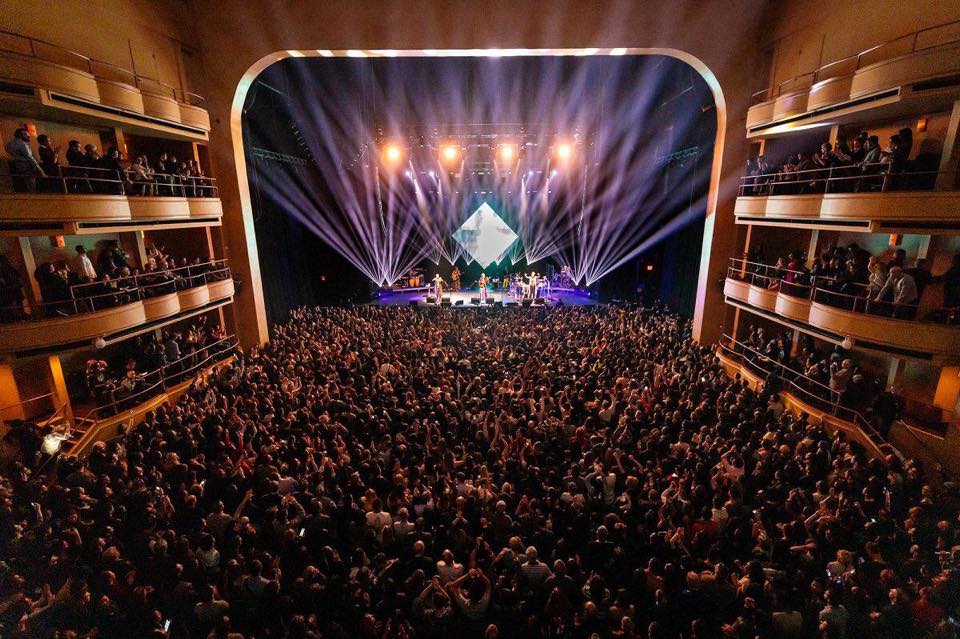 Once the three stars and their phenomenal band hit the stage at the Hammerstein Ballroom in New York for the first concert, it was pure magic (photo). Song after song, hit after hit from their two albums as well as the many other tunes they wrote together over the years elevated the audience into a joyful, emotional, and communal celebration – a real tribe of love and positive energy, which the band preached at each show. The tour rolled on spreading its tribal vibes in Boston, two nights in Miami Beach, then off to Los Angeles. The tour wrapped up with two sold out shows at the historic Fillmore San Francisco, on the same stage that Janis Joplin, Jimi Hendrix, Santana and so many other legends performed.
The member of Tribalistas (Marisa Monte, Arnaldo Antunes, Carlinhos Brown) were delighted with this recognition and made a video to show their gratitude:
Marisa: Hi, I'm Marisa Monte and I'm here today to thank you
Arnaldo: This wonderful award that I won with my dear Carlinhos, Marisa and the entire Tribalistas band
Carlinhos: Focus Brasil Award
Arnaldo: We won in the Brazilian Show on Tour category
Marisa: I wanted to say that this award is very special for us. That the public that supported us and that followed our presentations was very important.
Carlinhos: I believe that the Brazilian community gains from this, because you are Tribalistas and you collaborated so that we arrived in brilliant places like this. Kisses and thanks.
Arnaldo: I am very happy. A kiss for everyone.
Marisa: I hope to be able to be with each of you again soon, and once again thank you on my behalf and on behalf of the Tribalistas. Kisses…
Brazilian Nites is truly honored to represent Tribalistas in North America and is deeply grateful for their trust and belief in our work. Special thanks to Live Nation and also AmericanAirlines, who made this historic tour possible. We also want to thank the amazing management team, the world-class musicians and the technical crew who helped put on a spectacular tour:
Tribalistas US Tour
February 5-19, 2019
Hammerstein Ballroom New York
House of Blues Boston
Fillmore Miami Beach – 2 nights
Orpheum Theater Los Angeles
Fillmore San Francisco – 2 nights