Brazilian Nites is proud to represent top-level Brazilian artists to perform in North America. 
The mission of Brazilian Nites is to offer premium Brazilian artists and bands the opportunity to perform at prestigious venues, clubs and festivals in North America. Brazilian Nites aims to be more than just a booking agency. Aside from negotiating concerts and tours for the artists, we also provide consulting services in regards to important matters like work visas, tax requirements, press materials, sponsorship opportunities and more. With our experience we prepare Brazilian artists to tour North America.
Brazilian Nites aims to provide Brazilian artists the opportunity to have a real, high quality North American tour, and offer promoters, venues and festivals the opportunity to present an amazing array of talented Brazilian live music acts.
Patricia Leão is one of the most recognized and respected promoters of Brazilian artists in the United States. Based in Los Angeles, she produces two of the most well known Brazilian events in North America: Brazilian Carnival on the Queen Mary, and the Brazilian Summer Festival. She has also produced concerts and tours with Caetano Veloso, Elba Ramalho, Djavan, Geraldo Azevedo, Olodum, Gal Costa and many more. Patricia has also provided consulting services for major companies like Goldenvoice, AEG Live and also 20th Century Fox for the film Rio 2. shows@braziliannites.com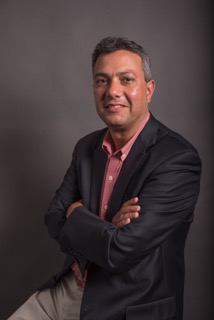 Gene de Souza has been an active champion of Brazilian and world music in South Florida for over 20 years. After earning a Bachelor's in International Relations from the University of Richmond, Gene came to Miami and started the award-winning Café Brasil Radio Show on 88.9 FM WDNA. He has produced concerts with many international legends like Caetano Veloso, Gilberto Gil, Manu Chao, Bebo Valdes, Paco de Lucia, Ivete Sangalo and hundreds more. Other activities include a weekly music column for Gazeta Brazilian News, and presentations about Brazilian music at schools and universities. Gene is on the board of the Brazilian International Press Awards, Centro Cultural Brasil-USA and a member of the Latin Grammy Awards – Brazil committee. gene@braziliannites.com
Past Tours