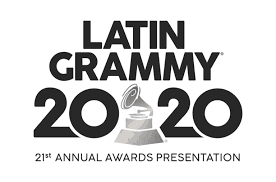 Festejo
Yamandu Costa featuring Marcelo Jiran

Rare is it to find an artist with such seasoned virtuosity, who is able to collaborate and blend so seamlessly with others. By now we've come to expect first class musical performances from Yamandu Costa, an acclaimed guitarist and composer from Brazil. In Festejo, he pairs his music beautifully with the virtuoso multi-instrumentalist Marcelo Jiran. To be sure, Jiran is a full band! Their interplay is complementary, correlative, and conclusive. Through each exquisitely composed and arranged piece, Costa and Jiran are headed in the same direction, giving each other space, and conversing in a stirring and poignant manner. In a word, this album is breathtaking. 
It's a privilege to produce Festejo for the great maestros Yamandu Costa and Marcelo Jiran with my co-producers Kenya Autie and Tony Succar. Every time we producers reviewed the mix, we would be both delighted and grateful. Festejo is indeed festive, a celebration of cultures and friendship, a model for what the world needs now.  
Kabir Sehgal is a Multi Grammy & Latin Grammy Award winner and New York Times bestselling author
Yamandu Costa: 7 string guitar
Marcelo Jiran: Piano, Electric Piano, Vibraphone, Electric Bass, "Baixolão" (ac. bass guitar), Alto and Soprano Saxophones, Transverse Flute, Clarinet and all percussion (Congas, Bongos, Cowbell, Clef, Shakers, Broom, Tamborim, Cocos, Agogô and effects).
Arrangements: Marcelo Jiran
Producers: Kabir Sehgal, Kenya Autie, Tony Succar
Recording Engineers: Marcelo Jiran, Gil Costa
Mixing Engineers: Marcelo Jiran, Oscar Autie
Mastering Engineer: Oscar Autie
Recorded at Bagual Studio, Rio de Janeiro & Quarto Som Studio, Belo Horizonte, Brazil
Mixed at the Quarto Som Studio, MG, Brazil & El Cerrito Studios, CA, USA
Mastered at El Cerrito Studios, CA, USA
Cover layout: Rodrigo Rosa
Liner Notes: Kabir Sehgal
Available now on these platforms:
Spotify – click here
Apple Music – click here
Tidal – click here
YouTube Music – click here