Los Angeles –Brazilian Nites Productions, presenters of the top Brazilian musical talent since 1989, this time teaming up with educators from Brazilian Play & Learn and Old World Huntington Beach to bring The 2nd Annual Brazilian Carnaval Matinee, featuring one of the most celebrated Brazilian festivity of the world, CARNAVAL!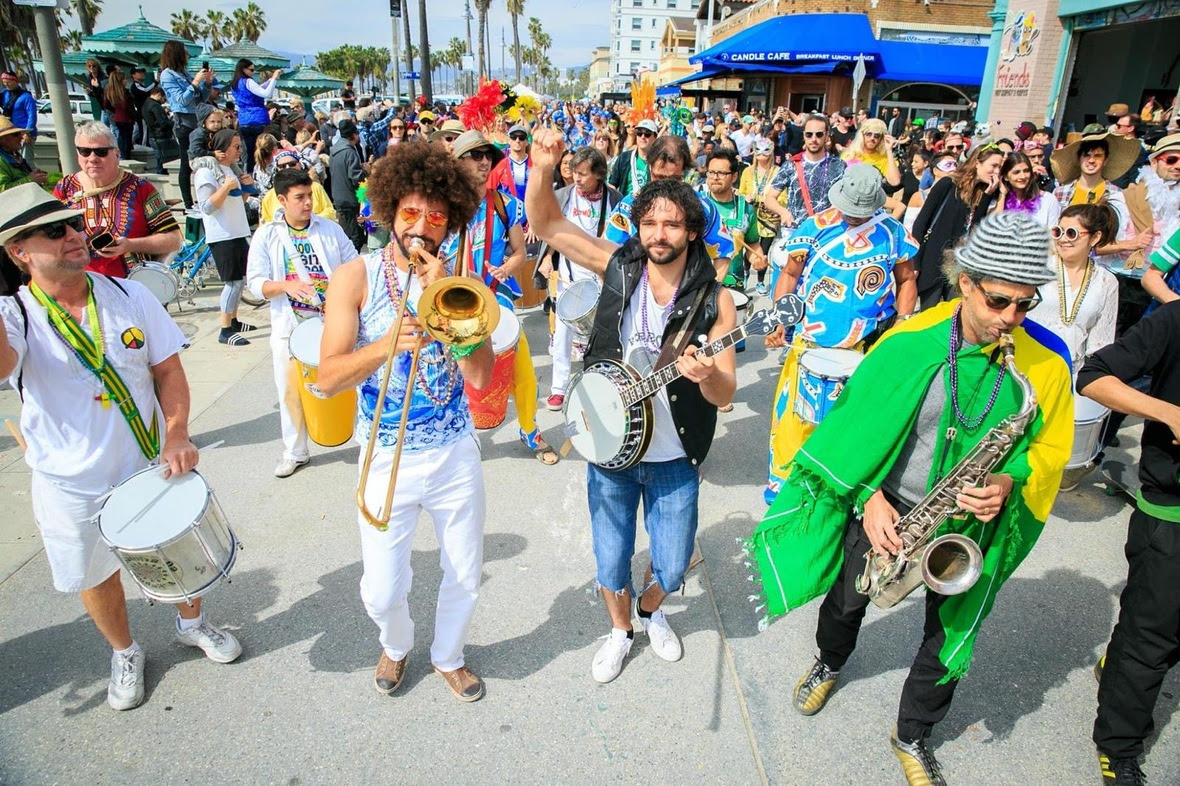 This family-friendly event features the electricity and energy of Rio de Janeiro to Los Angeles, with the rhythms of top local "pagode group" Calisamba, L.A. Samba Dancers, DJ Gus K, Drum Circle by Samba Da Mudança sponsored by REMO, authentic Marchinhas (carnaval music) by Kizambo Brass Band. The party also hosts vendors of authentic Brazilian appetizers by Brazuca Bites, Brazilian homemade cakes and Caipirinhas (Brazil's national spirit), as well as Arts & Crafts for the kids! Costumes are encouraged!
An added bonus! The winners will be on the loose as the Dachshund Race will be part of these festivities. Racing will begin at 3:00 pm and run until 4:00 pm.
Brazilian Nites Productions has been successfully organizing events since its inception, bringing people of different ages and nationalities together to experience the allure and character of Brazilian culture. The company produces several shows and tours each year.
Old World Huntington Beach – 7561 Center Ave. #49
Sunday, February 16, 2020
2pm to 6pm – All Ages
Tickets: $15 General Admission, Kids 12 and Under FREE
FREE PARKING
Program:
2:00 pm – doors – DJ GUS K
2:40 pm – KIZAMBO BRASS BAND PARADE
3:30 pm – BRAZILIAN PLAY & LEARN ACTIVITY
4:00 pm – DRUM CIRCLE w/ SAMBA DA MUDANÇA DRUMMERS
4:30 pm – L.A. SAMBA DANCERS
5:00 pm – CALISAMBA
6:00 pm – END OF CARNAVAL!
For more information call 818-566-1111
Sponsored by Remo Inc and Sling