Award-winning a capella vocal group Ordinarius is comprised of seven members, six singers and a percussionist. Introduced to American audiences in New York City in January 2017, they instantly became a favorite, sold-out act at music festivals everywhere.
After winning first at the Brazilian National A Capella Vocal Group Competition in Rio de Janeiro, the group released their first CD, which was acclaimed as one of the 100 best of the year.
With vibrant harmonies, Brazilian rhythms and a fun, engaging stage presence, ORDINARIUS has breathed new life into Brazil's most beloved songs, from traditional choro to the music of Carmen Miranda.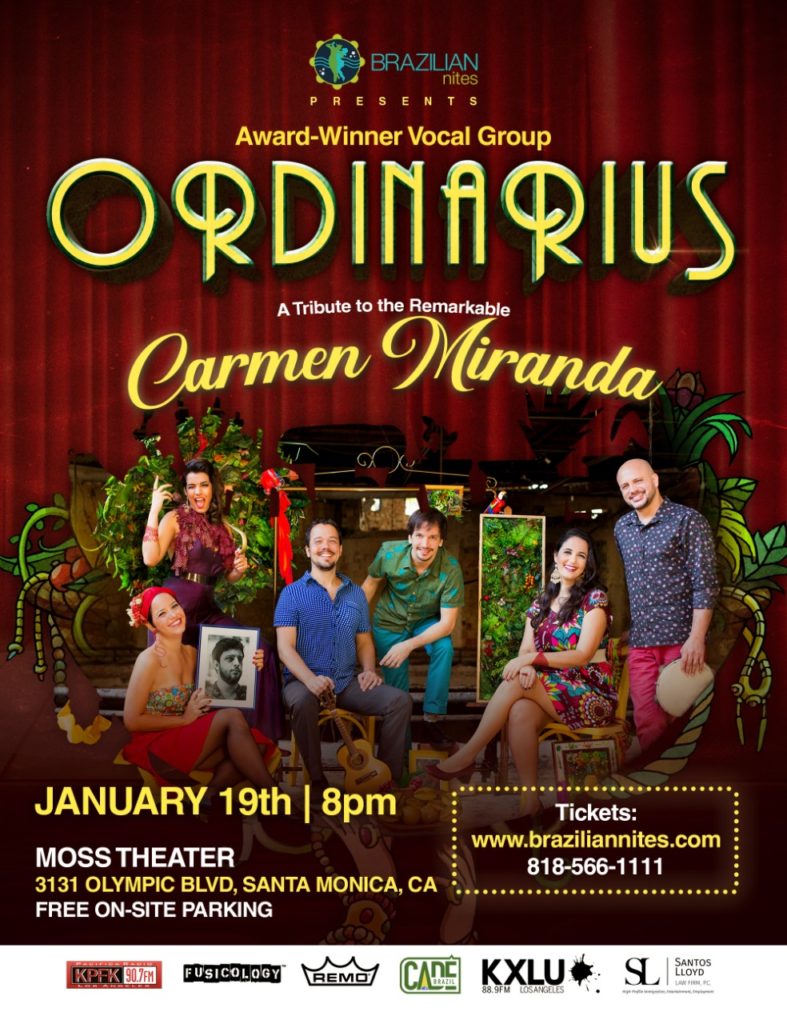 The repertoire is sometimes performed cappella (without the use of instruments) or enriched with instruments like guitar, cavaquinho (a small Portuguese string instrument in the European guitar family) and varied percussion instruments. It covers the national and international popular songbook, from the American pop of Stevie Wonder, the rock of the Beatles, to the bossa nova of Johnny Alf, the sobbing of Ernesto Nazareth and the samba of Gilberto Gil.
Their complex arrangements–precisely and flawlessly executed by the young singers–are so tasteful I heard a particularly indifferent student say, "They're so good it doesn't even seem like vocal music!"
facebook.com/ordinariusvocal