First time touring in the US, Neguinho da Beija-Flor brings the best of the Brazilian Carnaval to 10 locations in the country, including Los Angeles, San Francisco, Las Vegas, Miami, New York and Boston.
He is considered one of the most important Carnaval samba-enredo singers of all time. Since 1975 Neguinho has been affiliated with samba school, Beija-Flor de Nilópolis, in Rio de Janeiro, which became part of his artistic name. In 1976, his samba-enredo "Sonhar Com o Rei dá Leão" gave him the first title in the carioca Carnaval. Since then, the samba school won 12 parade competitions, making of Neguinho da Beija-Flor one of the most popular Carnaval figures of Brazil.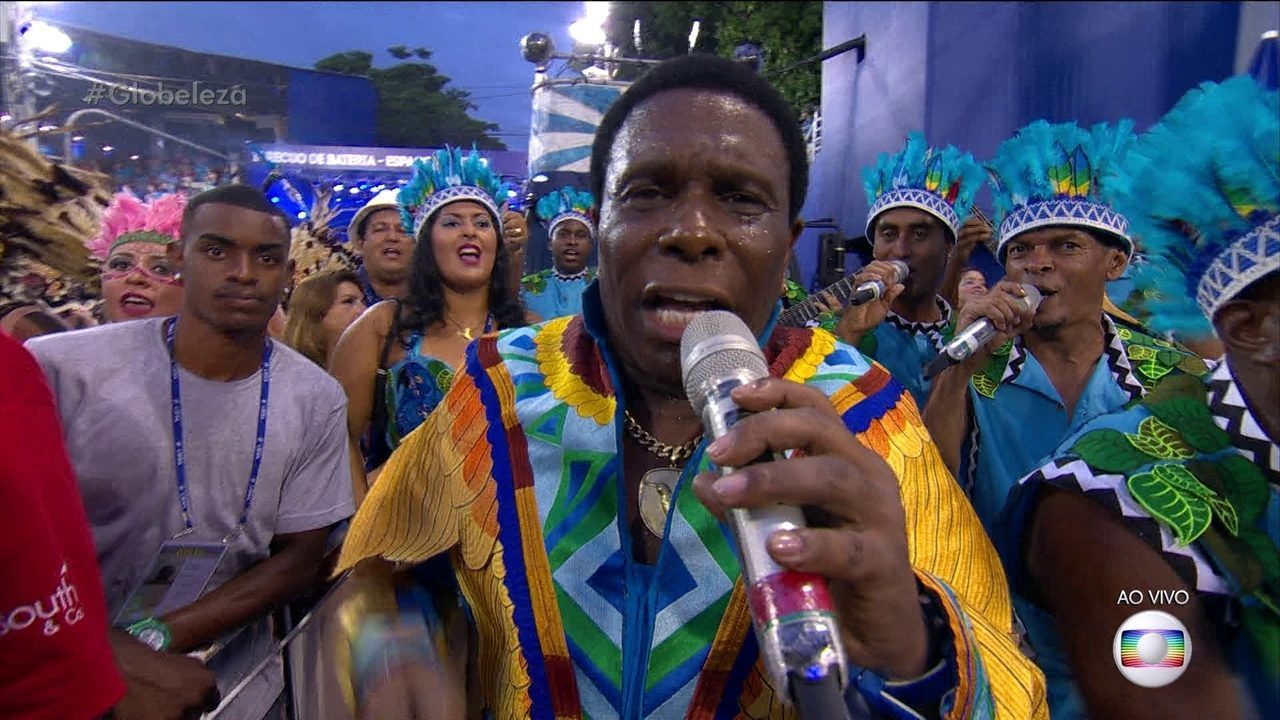 Son of a trumpeter of the famous Orquestra Tabajara, Neguinho started his career in music when he was still a kid. At ten he won a contest by singing a samba by legendary carioca artist Jamelão. His first album, "Vida No Peito" was released in 1980, followed by other 15 albums until 2000, featuring hits such as "Os Cinco Bailes da História do Rio" and "Aquarela Brasileira". In 1991, he won the Sharp prize as Best Samba Singer. In 2001, he released his first live-recorded CD, "25 Anos de Fé e Raiz", celebrating his 25-year career.
Accompanied by an energetic bateria (drums) and stunning samba dancers, Neguinho da Beija-Flor is sure to deliver the best Carnaval experience you can possible have outside Rio de Janeiro.
Check out the tour dates of "Carnaval 2018: Neguinho da Beija-Flor"